Q&A
Cheyenne Julien talks to Christopher Y. Lew, Chief Artistic Director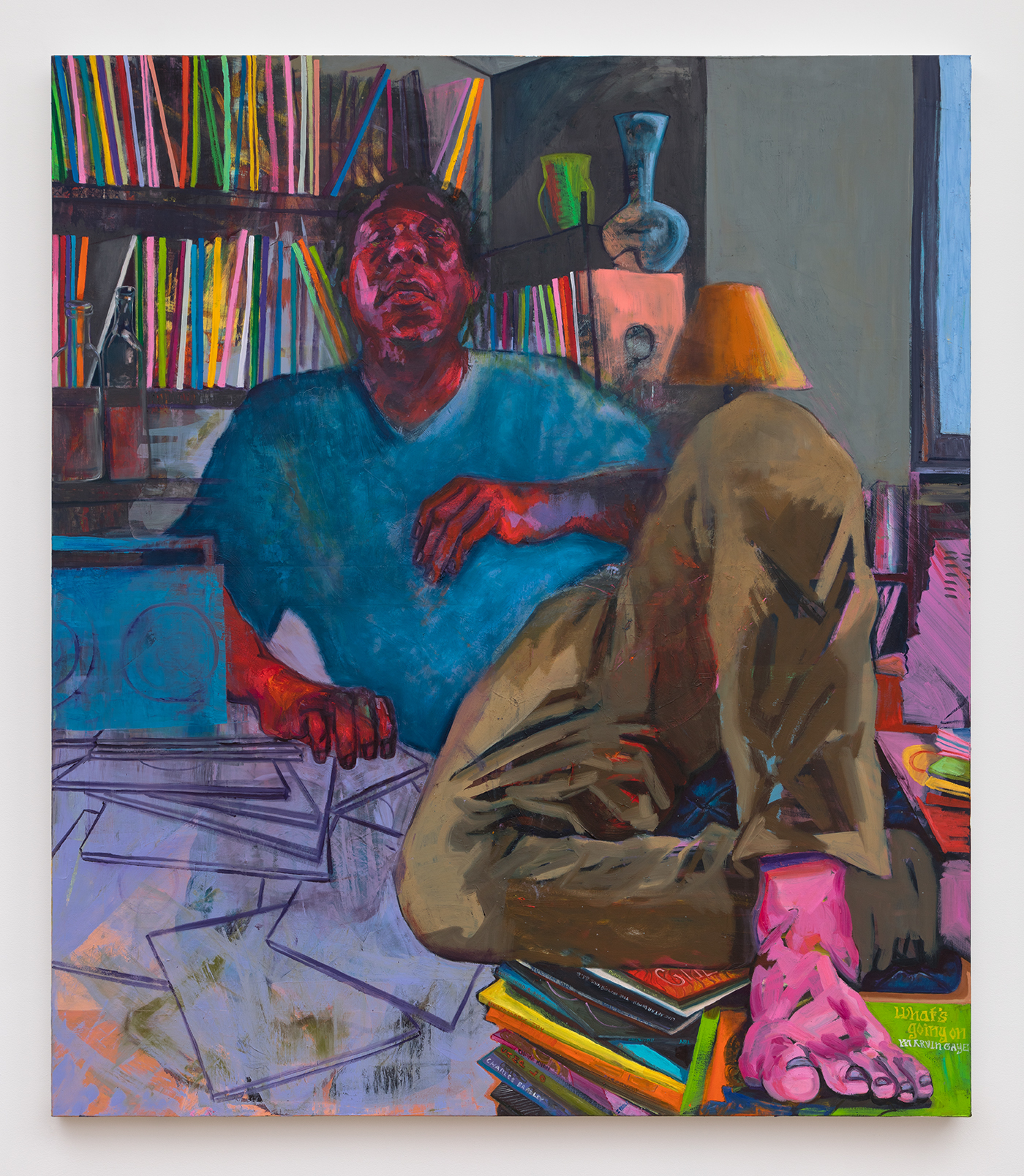 Christopher Y. Lew
Your paintings and drawings stem from your own memories and experiences. How so? What draws you to a particular moment or experience that leads to an art work?
Cheyenne Julien
There are some things that I've been through that I can't seem to process unless I make work about it. It feels like a blessing and a curse. Things stay with me for a long time and when I decided to make a work about a specific memory, I think that's my way of trying to fully understand why it has a hold on me. Sometimes I'll think about the ways in which my stories might have ties to a larger political dialogue. I'm never just telling stories that feels entirely my own because I always think about the conditions that created them.
Lew
Related to this, your paintings often seem to focus on less spectacular moments like the aftermath of a fireworks display or the quiet isolation of working from home. Do you think that's true? Can you speak to this?
Julien
I didn't necessarily think of these scenes as less spectacular, but I know what you mean. I often focus on the moments before, or after the climax. These moments are equally, if not more, important. I am interested in what happens in these moments of solitude. Like in that fireworks painting—the experience of a firework is ephemeral and short lived. I was more interested in depicting the trash from the aftermath because now, that's all we have left as a testament to its life.
Lew
New York City seems to be a major figure in your work. How important is the city and place in general?
Julien
I grew up in The Bronx. New York City is important to my work because I am interested in the role which one's environment plays in their life. In college, I became interested in urban development. I learned about how cities are planned, mapped, and divided. Cities are such an interesting place because there are so many stories happening simultaneously. Although the city is divided, parks, sidewalks, and public transit are all places where people of all backgrounds are forced to interact, even for a brief moment.