Q&A
Stephanie Comilang talks to Christopher Y. Lew, Chief Artistic Director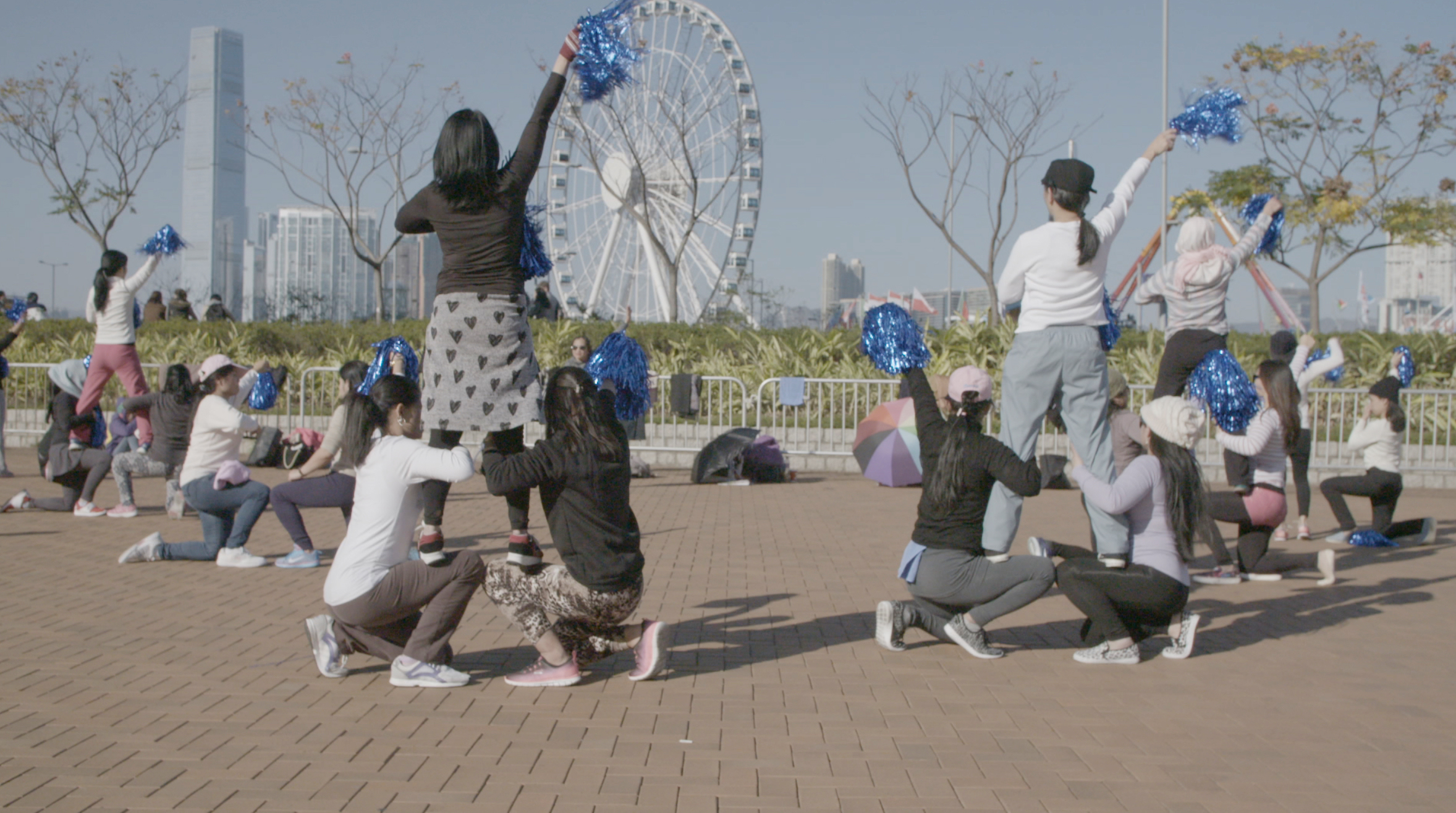 Christopher Y. Lew
Your videos have a careful balance of topical concerns like the experience of foreign workers and the threat of contagion while also engaging a near-future sensibility. Can you speak about this connection of the present day and possible future?
Stephanie Comilang
In the genre of sci-fi, which I consider myself a part of, I try to speak pretty closely to what is already happening in the world and already existing. In Hollywood or literature, sci-fi stories are usually set in a futuristic Tokyo or a far future. I suppose the genre of sci-fi allows us to imagine worlds outside our own realities or in parallel to them. I like the genre of documentary, but I find it extremely problematic because of how it poses itself as the truth. For me, combining these two genres brings together multiple truths while at the same time layering on imagined ones. This feels close to how I want to articulate a sense of multiple worlds.
Lew
Can you speak about your process? The specificity of place seems to be very important.
Comilang
I'll start with something I see that grabs me. For example, the experience of the migrant is one that is close to me. Lumapit Sa Akin, Paraiso (Come To Me, Paraiso) (2016) is sci-fi documentary about Filipina domestic workers in Hong Kong. The migrant worker exists everywhere in the world and the mistreatment isn't anything new. To learn about the violence and abuse these women face one needs to just read the news. But, this is not the story I wanted to tell. The story isn't about labor. It is about leisure and care, and also how technology can aid a community. In so many ways it's about space; the digital spaces and architectural spaces the women create. Place is important because the communities I make work around transform the places they exist in. My work looks at how they do that.
Lew
Your recent video installation, Piña, Why is the Sky Blue? (2021) made in collaboration with Simon Speiser, focuses on feminist figures from Ecuador and the Philippines. How did you find your subjects and what stories are they relating?
Comilang
Simon and I started by thinking through the connections between Ecuador and the Philippines, two countries that were part of the Spanish colonial empire. This history was always so present when travelling in Latin America. There existed so many similarites in food, language, people's appearance, architecture, everything. It's a topic Simon and I spoke about frequently. From there we started to research, and by research I mean driving around Ecuador and the Philippines interviewing people. We looked closely at contemporary shamanism and how it was or wasn't connected to pre-colonial shamanism. In the Philippines, the Shaman in Tagalog is called the Babaylan, and they were all women and very central to society. Then we started thinking about how knowledge systems are passed on. Because what if these things are not written down? In the Philippines many of the people spoke to us of receiving gifts. Some did not learn from Elders. If knowledge is lost through a colonial break, how then does it resurface? Is it stored in a cloud, in the air? Is it uploaded somewhere? In Piña, Why is the Sky Blue? we wanted to think through these things and create our own cloud or AI Babaylan who collects this knowledge. Piña is the name of the character in our work, but piña—or pineapple in English—is a fruit that the Spanish brought from South America to Europe and then of course to the Philippines where it grows in abundance and is used for many things. One of them is for fibers and cloth which we've used in the work in the form of weavings, knowledge carriers or vessels. In the exhibition [at the Julia Stoscheck Collection] you see them on the walls but also in the film and the VR installation.