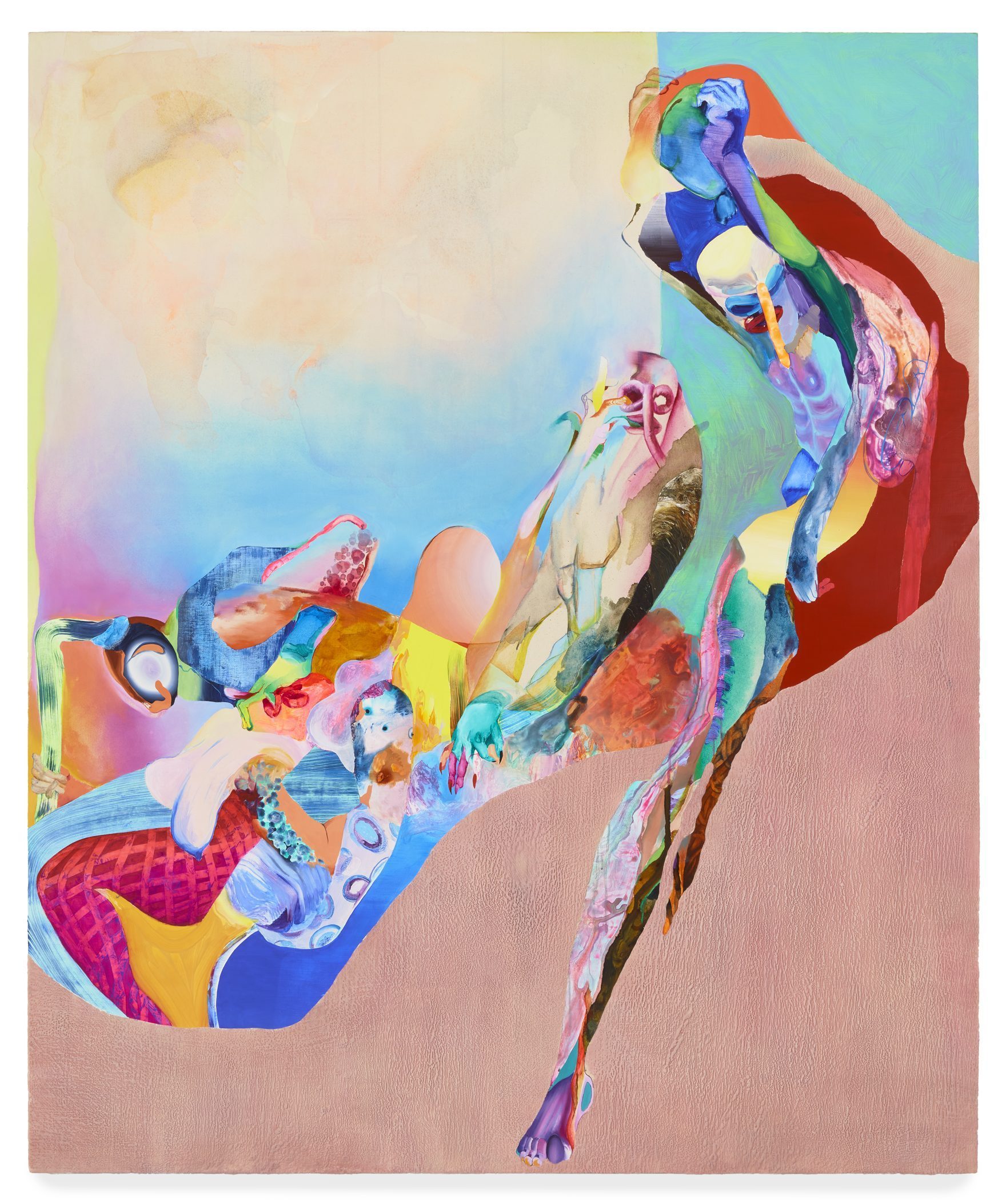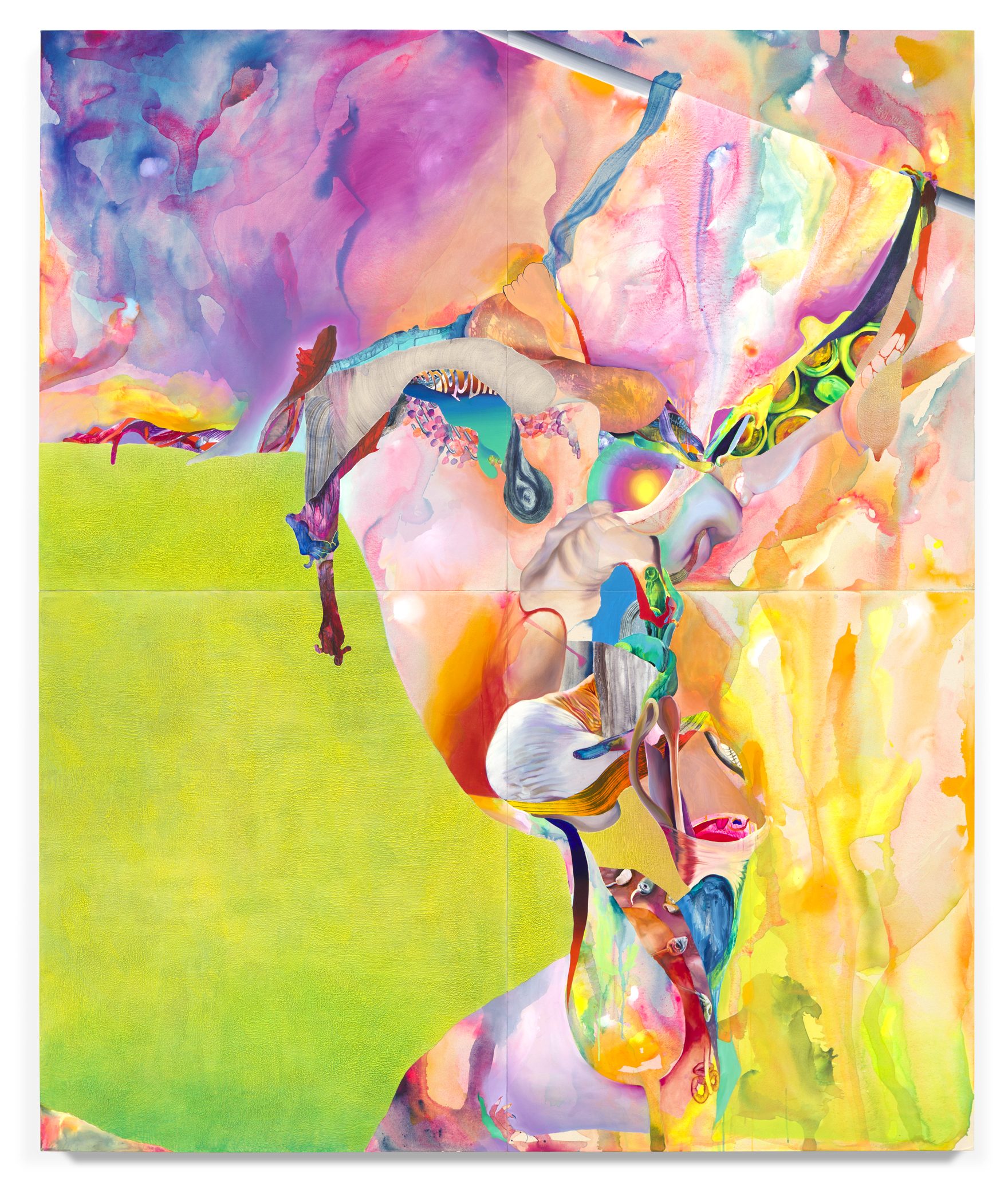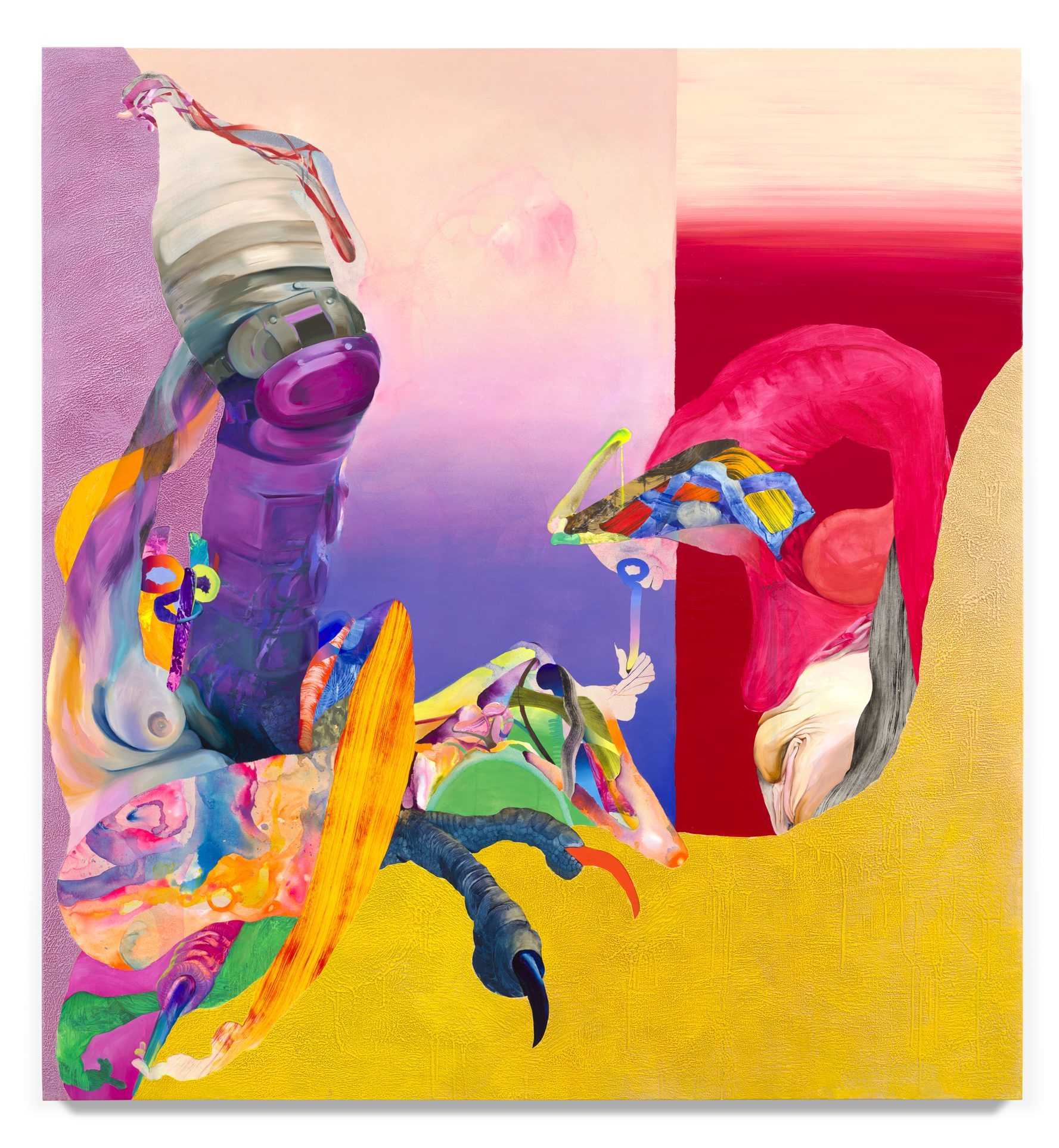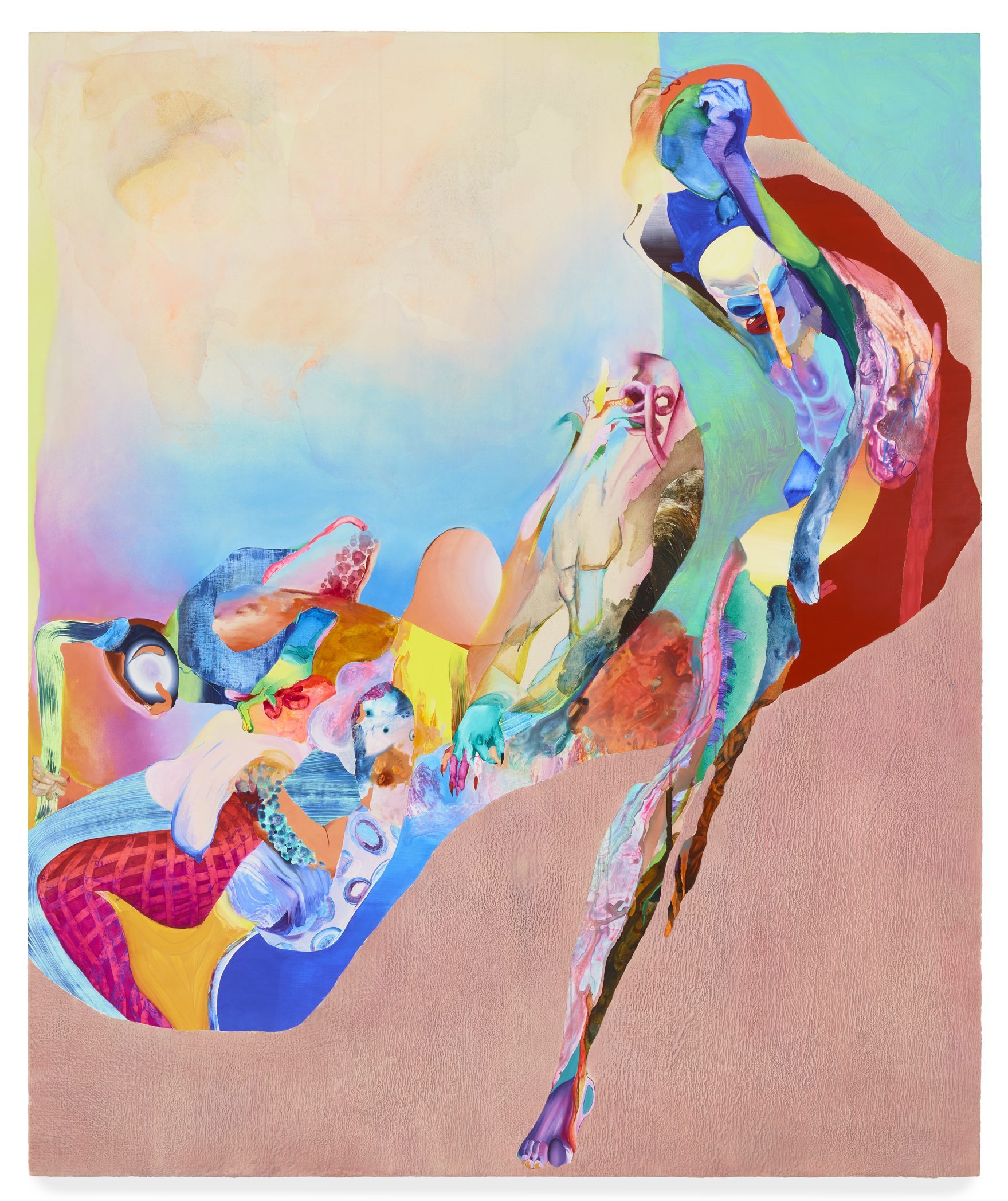 Ilana Savdie received her MFA from the Yale University School of Art in 2018 and her BFA from the Rhode Island School of Design in 2008. Known for her surreal and hot-colored, electrifying large-scale paintings, Savdie's works contain central themes of ambiguity, the fluidity of identity, and the displacement of power through invasion, control, and defiance. Her work manifests and honors the dysmorphic, elongating forms to the brink of near abstraction. It is a formula that beautifies distortion and embellishes the uncommon. Commenting on her practice, Savdie says, "Painting serves as a reminder that I have a body… I can pervert, rescale, reconfigure, and reroute the paths of power in figures that co-exist intimately on the canvas as contrasting textures, gestures, and colors. I see these gestures as organs, fractured bones, unbound parts that displace the equilibrium of power and dependence."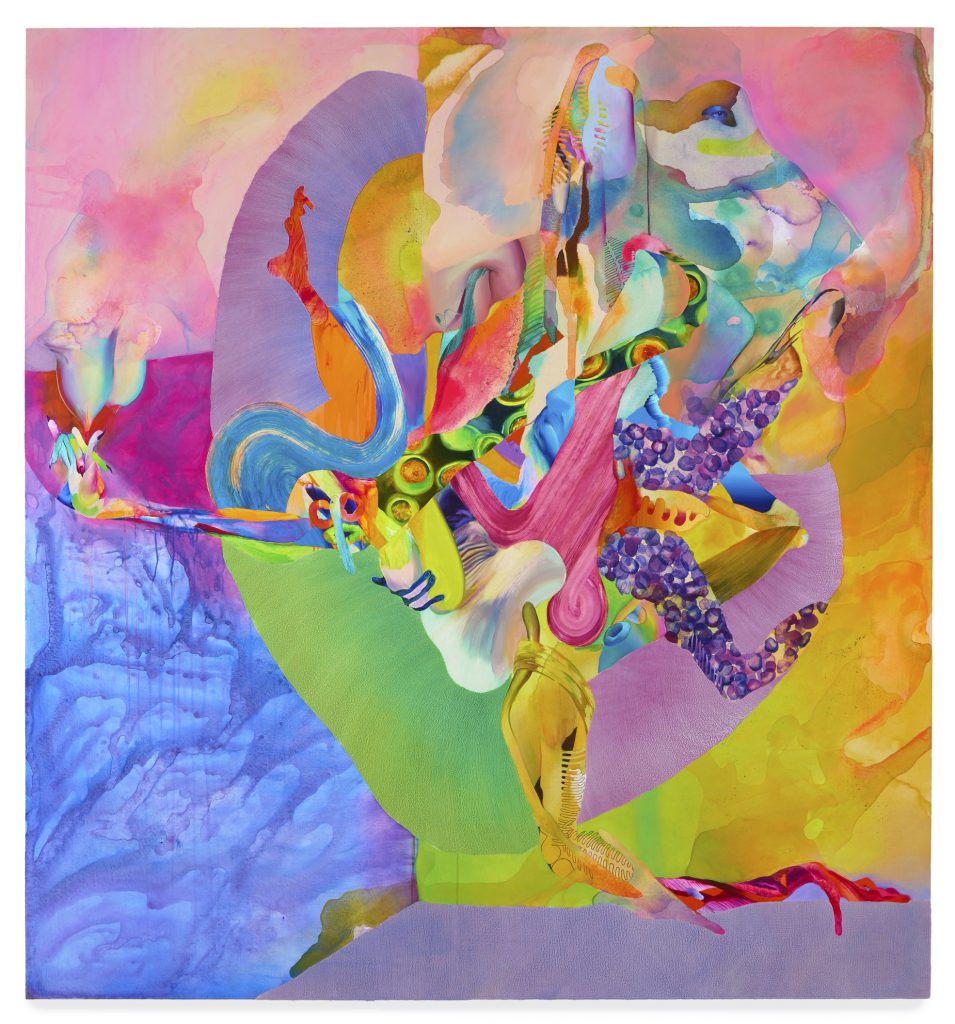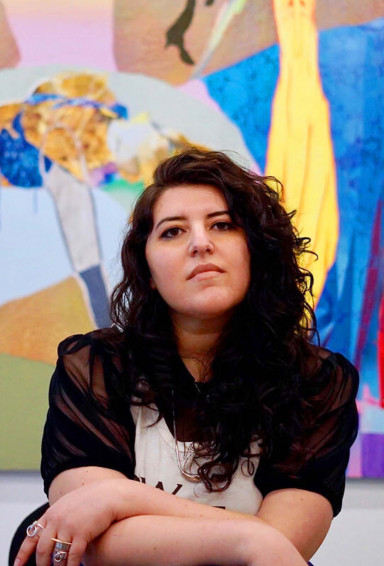 Biography
Ilana Savdie
Born 1986, USA – raised in Barranquilla, Colombia
Based in Brooklyn, New York, USA.
Ilana Savdie has exhibited at Museum of Contemporary Art San Diego (MCASD), San Diego, CA; Pippy Houldsworth Gallery, London, UK; James Cohan Gallery, The Border Project and Next To Nothing Gallery, New York, NY;  Diane Rosenstein Gallery and ltd los angeles, Los Angeles, CA; Museum aan de Stroom (MAS), Antwerp, Belgium; and Kunstraum Potsdam, Potsdam, Germany.
The artist is represented by Kohn Gallery in Los Angeles.