Q&A
Christie Blizard talks to Christopher Y. Lew, Chief Artistic Director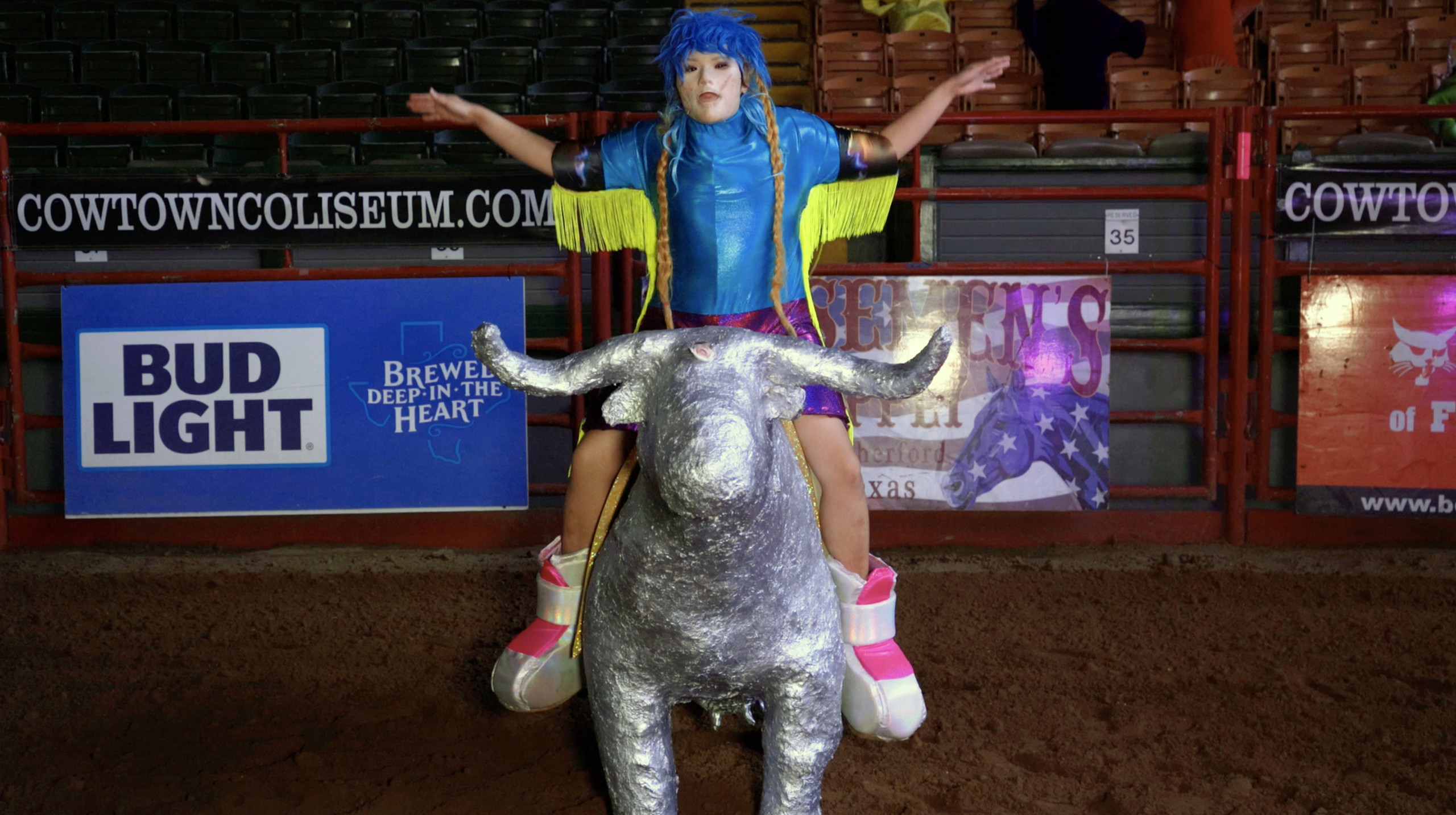 Christopher Y. Lew
You often work in nontraditional venues like EDM concerts and morning TV shows like Today. What draws you to these contexts for your work?
Christie Blizard
I often think of how my work can reach audiences more directly, and I like creating my own systems of interaction. Growing up in rural Indiana and living in West Texas for several years, I've come to enjoy silence, open spaces and a certain kind of creative isolation with something to push against. I think also much of my being drawn to these different contexts stems from a traumatic art school experience that was an abuse of power, and through recovering, I feel more conformable outside traditional contexts.
Lew
Your performances with a puppet of the philosopher Jean-François Lyotard seems to mix high and low. Can you speak about these works? Does the distinction between high and low even matter for your work?
Blizard
In the summer of 2015, I began reading Lyotard's Inhuman and was also going to regional EDM concerts, and I saw a connection between the two. I became interested in Lyotard's questions about how an idea can exist outside a body if our body is our analog processing system. I began to experience a sense of telepathy in the crowds and could feel ideas existing as if they were floating above our heads. This thought outside the body compelled me to study electronic synthesis. Through modular synthesizers, I began playing electric currents as they moved within various circuits and it seemed to contain messages from other places, similar to an AI but with a very distinct kind of inhuman intelligence. This for me, was one answer to Lyotard's question of ideas existing outside of traditional corporeal units.
I'd like my work to be able to move between all sorts of viewers including children and those not educated about contemporary art. Perhaps that is why I am becoming more interested in song writing because it is particularly emotional and accessible.
Lew
You said you are working on an album in collaboration with the ghost of Daniel Johnston. Can you tell us about this? What is the process of this collaboration?
Blizard
Last summer I started seeing a neuromuscular therapist who is also a mystic. During our second meeting last October, he felt the presence of Daniel Johnston's ghost in the room. He said he was very interested in what I was doing with song writing, which was very new for me at the time. I had recently decided to turn my energy from art making into song writing and began learning to sing and play guitar. Writing and poetry were a part of my process since I was a teenager, but having Daniel's encouragement has been very helpful. My neuromuscular therapist said that Daniel is not necessarily my mentor in this process, but rather has given me access to a river of energy that he had, so whenever I need it, it is there.