Q&A
Laurie Kang talks to Christopher Y. Lew, Chief Artistic Director, Horizon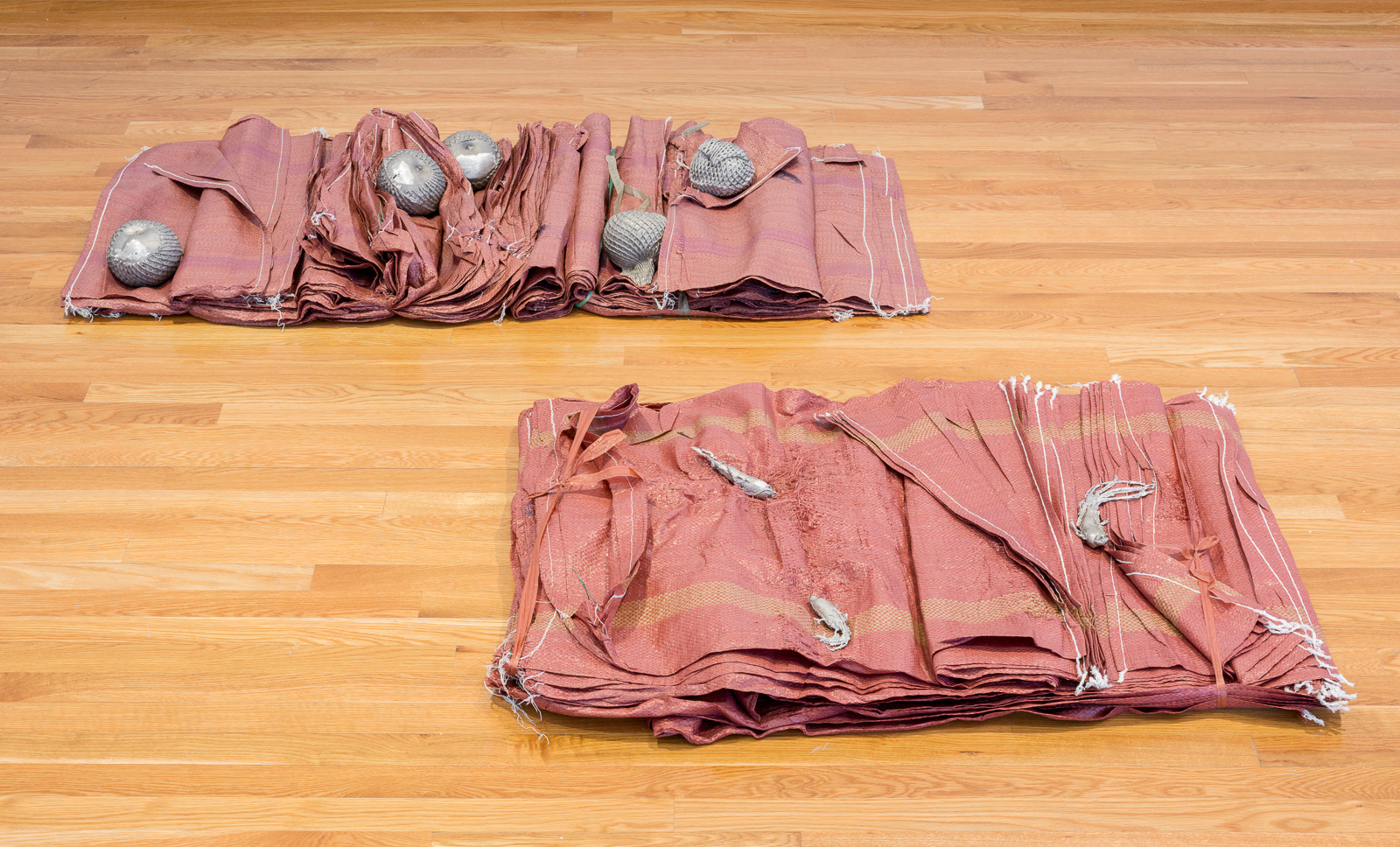 Christopher Y. Lew
I know you studied photography during your MFA at Bard and worked with some very experimental photographers. Can you talk about these formative years?
Laurie Kang
The photo department at Bard was very fluid and hybrid. I was mentored by artists—like Fia Backström, Zoe Leonard, Eileen Quinlan, and the late Barbara Ess—whose mediums could be called photography as well as sculpture, video, performance, installation. We were encouraged to explore the image in an open way, so I always felt that "Bard photo" meant "do what you want". I'm grateful for that.
Christopher
And how did you then begin to work in sculpture and installation?
Laurie
I have a background in painting and sculpture, which I practiced throughout high school and undergrad. So it's always been a part of my work. I was very tactile as a child and still am.
Christopher
With unfixed photographs, sand, and casts of foodstuffs like dried anchovies and shiso leaf, your works suggest that they are ever changing. Can you speak about your choice of non-traditional materials and how they come together?
Laurie
The foods I choose are ones I've metabolized many times—I cast them in metal to speak to how they've calcified in my body, contributing to my internal scaffold/structure. The materials I use speak to the reality of our bodies—there's no strict distinction between inside and outside—were constantly evolving with other bodies and the environment. Octavia Butler says it best in her fictional religion Earthseed—"All that you touch you Change. All that you Change Changes you. The only lasting truth is Change. God is Change."
Christopher
Can you describe about your process? Do you respond to an exhibition site or do you already have a list of ideas you want to realize?
Laurie
My process is quite non-linear. My studio has a lot of working parts going on at the same time. I have an ongoing list of ideas for works and shows, but inevitably those always change as exhibition sites come into view. Nothing is a clear line from start to finish for me. My process is intuitive and requires lots of wandering time and openness to changing plans; the work decides!
Christopher
Can you tell us one thing you look forward to doing during your residency in LA?
Laurie
Being in the studio! And two more—seeing art in all the great institutions and galleries in LA, and spending quality time with my twin who is also an incredible artist, Hanna Hur.