Q&A
Phillip John Velasco Gabriel talks to Christopher Y. Lew, Chief Artistic Director, Horizon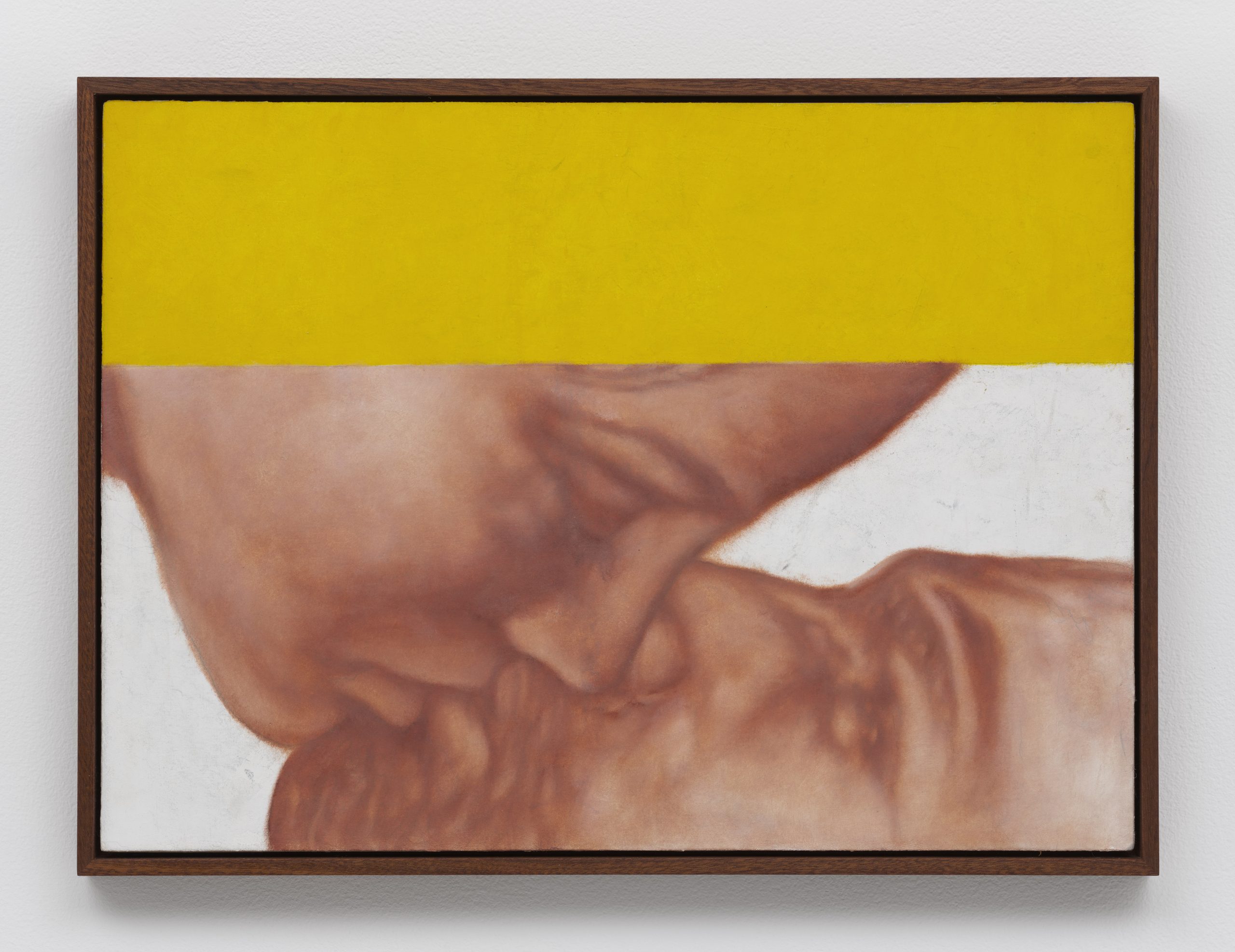 CHRISTOPHER Y. LEW
Your precisely rendered oil paintings can be quite deceiving as I'm sure some people—at a glance—think they include collaged photographs. Can you speak about your process of painting?
PHILLIP JOHN VELASCO GABRIEL
Yes, I use a mix of techniques depending on the image.  Most importantly I start with a super flat surface, slowly building up layer upon layer of oil paint, then on certain images I'll use a glazing technique—multiple thin semi-transparent layers of paint suspended in oil medium until they attain a jewel-like quality. With this method you can get some pretty trippy effects, really vibrant colors where the light seems to vibrate on the surface.  Some images become more resolved than others, but I like to joke that I'm just painting over the same thing, over and over. 
CHRISTOPHER
Where does the found imagery come from? It seems to be a range of sources from anime and sci-fi films to YouTube stills.
PHILLIP
I've always had this obsessive relationship with images—from comic books, magazines, television, and now to the internet and social media—though it was always beyond just looking and consuming. As a child I felt the need to draw and recreate, and now it's more like zoom and enhance, screenshot, then paint. I liked the way that these captured images could exist like fleeting memories, vignettes in a dreamlike state. So, anime, sci-fi films, and YouTube stills aren't just things I like, they're source images when creating a subconscious narrative.
CHRISTOPHER
The most recent paintings feature wide swaths of monochrome which upon closer inspection are comprised of various hues, like an Ad Reinhart. Is this an appropriate connection? What is happening in this so-called negative space between images?
PHILLIP
Absolutely. Not only Ad Reinhart, but Hans Hoffman, Robert Rauschenberg, Andy Warhol, comic books, and graphic design. I'm not sure what art school's like now, but I had a pretty traditional western history of art education. While at Cooper [Union] I always enjoyed the self-referential nature of the history of painting, and beauty and the sublime. So the flat colors and negative space, could be interpreted in as many ways as they have through art history—paint as paint and painterly touch, color as mood, and a graphic framing device. Personally, they can function as voids in dreams and memories.
CHRISTOPHER
In the press release for your 2020 show at Ramiken you draw connections between your work and the Filipino jeepney—WWII-era trucks left by the American military that have been modified for public transportation. How does your work parallel this phenomenon?
PHILLIP
I visited the Philippines for the first time as an adult in 2015, and I couldn't help but relate to the jeepney and my own American experience. In the decades following WWII there was an agreement where Filipinos could join the US Navy, my father joined as a pathway towards a better life and US citizenship. Here you have the jeepney—a vestige of American colonialism and WWII, not only just co-opted by the Filipinos into a form of public transportation, but painted and decorated with such flair and individuality that it becomes almost unrecognizable to its original form. As an island culture the Philippines has always had to adapt, take, and repurposed. So I saw these beautiful jeepneys with a mix of flashy colors, interspersed with vignettes of Catholic imagery, seascapes, anime, dreams, desires, aspirations, Mercedes Benz logos and various trademarks, like an Ashley Bickerton Susie sculpture. And I knew it was me, and everything I already knew I wanted to do. 
CHRISTOPHER
I understand this will be your first time in LA. What are you looking forward to experiencing?
PHILLIP
I used to have a secret desire to be a filmmaker, and have worked around film for the past decade. So I'm looking forward to it feeling like a movie.